Financial Forecasting Software
Complete financial forecast and history for automotive suppliers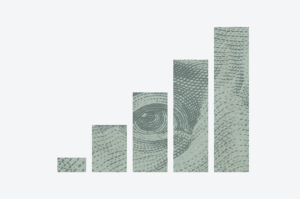 Q-It Financial Forecasting enables Automotive Suppliers to see more than just the top-line revenue provided by a sales forecast, and beyond the short-term forecast provided by EDI and an ERP/MRP system, in a fraction of the time, it traditionally takes with the spreadsheet method. 
Q-It Financial Forecasting was designed specifically for Automotive Suppliers, to capture the multiple iterations of the cost and quote model as they change over time, while providing clear visibility of the complete financial forecast and history by customer, program, and part, including the ability to easily model multiple options and scenarios and then compare them side by side to uncover underlying risks and opportunities.
What makes Q-It Financial Forecasting software for automotive suppliers unique?  Q-It Financial Forecasting captures the unique cost drivers for each item in the BOM (bill of materials) and routing, enabling users to easily see and drill into the details of a particular item to uncover the underlying risks and opportunities while providing knowledge that will support more favorable outcomes during negotiations.
In addition, with Q-It Insights™ we've leveraged Microsoft Power BI (Business Intelligence) to create dashboards that provide clear visibility of key metrics with actionable items that helps automotive suppliers measure performance while providing insight and awareness that drives a culture of continuous improvement.
Learn more about how we can improve your business by exploring the many Q-It Feature and Benefits below!
Q-It Features and Benefits
Capture the program to part relationship, including takes rates and quantity per vehicle at every level 
Enables suppliers to group together part info that will significantly reduce redundant data entry
the ultimate software solution for helping Automotive Suppliers solve one of their most complex challenges
Q-It focuses on things like quoting, product launch, and engineering change management processes
See beyond the top-line revenue provided by a sales forecast, and further then the short-term forecast
Our Project Tracking Matrix™ gives clear visibility of your projects (quote, product launch + engineering change) in process
If you're interested in learning more about how Q-It will improve your business processes for automotive suppliers, please feel free to contact us by phone at 1-800-876-9477, or send an email to [email protected]